Such was the lack of coverage by the mainstream media that if I hadn't seen it with my own eyes I would never have been aware that one of the biggest protest marches that the UK 's capital city London has ever known: the March for Medical Freedom, took place just over a week ago on Saturday 29th May 2021,
The March, which brought the centre of this huge city to a standstill, was organised by StandUpX whose mission is summarised by the following points on their website:
We Do Not Consent
No New Normal
No Covid Jab
No Surveillance Tracking
Take Down 5G
Fireworks and colourful hand held smoke grenades heralded the start of the march from Parliament Square which took off along Whitehall towards Trafalgar Square in a huge flowing mass of peaceful energy, love and passion unlike any other protest I have ever seen: A veritable army of freedom fighters.
StandUpX did not release the starting point venue of the march until 8.00pm on the evening before, and even at the start, the route of the march was kept secret. Freedom marchers were kept informed by means of smoke grenades and also via various social media apps. There had been rumours that residential areas of 'Guardian readers' would be targeted.
Conspicuous by their low profile, the police were good humoured and seemed somewhat baffled by the sheer volume of people who had arrived on this warm sunny afternoon. One bemused motorbike cop was surrounded by protesters who educated him about what was really going on in the world and then proceeded to slap stickers all over his bike – 'ticket slapping' in reverse or what? Take that!. When the march leaders paused for a discussion in Charing X road, a confused police constable asked me if I knew what was going on. Chuckling under my breath I just shrugged my shoulders in reply,
The March snaked through London on a journey which reportedly reached as far out as Acton 6 miles to the West of central London. At Trafalgar Square a red Double Decker London bus was plastered with pro-freedom stickers and at Shepherds Bush protesters were said to have 'stormed' Westfield shopping centre.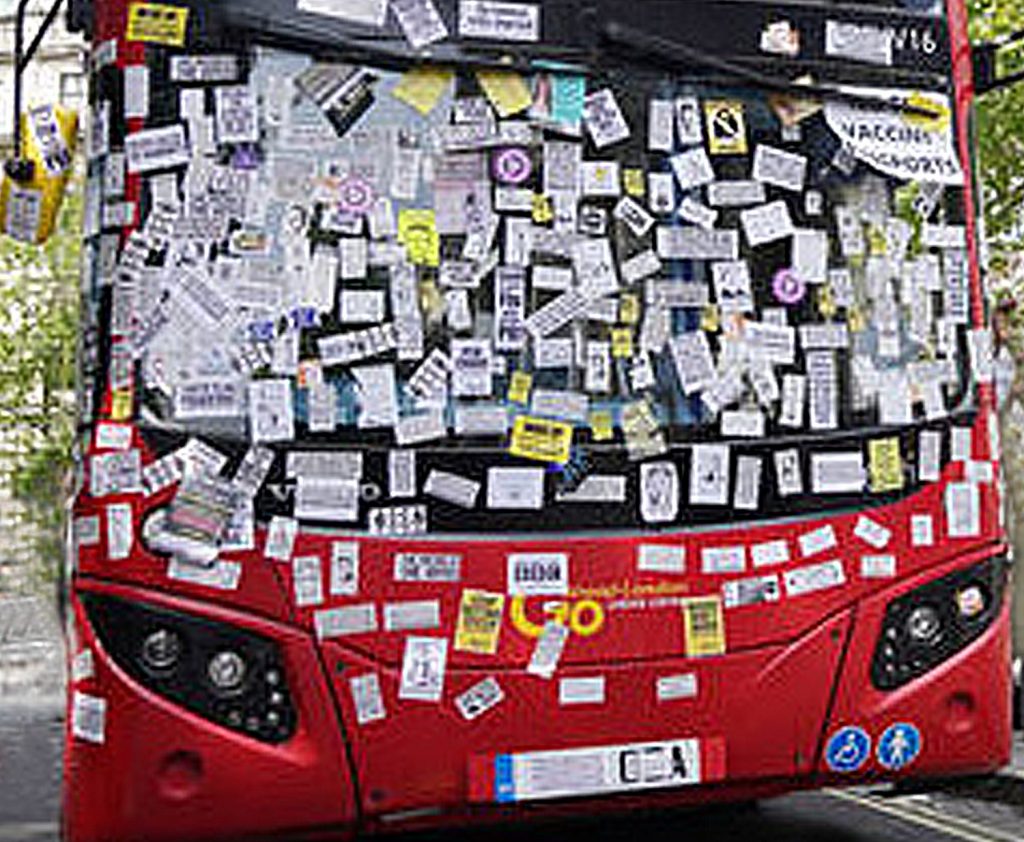 In a desperate attempt to discredit the protest with the sparse bit of reporting that the mainstream press managed to muster up, it focused on this Westfield shopping centre event, twisting the true narrative and lacing it with poisonous misinformation to it's own disingenuous advantage.
I struggle to find polite words to fully describe the sheer determined treachery of mainstream media journalists who gave this massive peaceful freedom protest march a wide berth.
Huge numbers of good people travelled from all over the UK to take part in what has now become an ongoing monthly campaign against the theft of people's freedoms under the guise of a mythical pandemic. These protests will continue, they must continue, continue and grow to double, triple, quadruple the size of this last protest so that the mainstream media will have no option other then to cover them, or risk losing all credibility.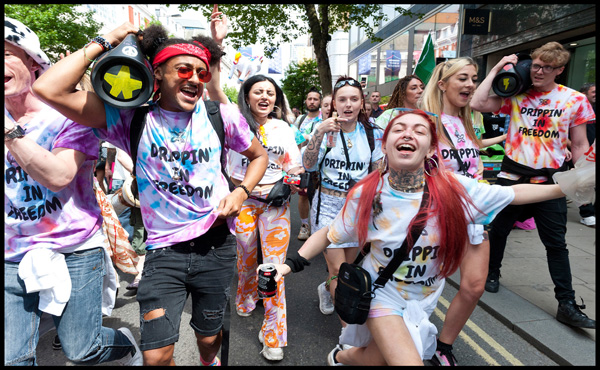 We need, not just one million protesters in London, but five to ten million. We need to be such a vast force for freedom that we take over this huge city. That goes for other protests in other cities around the world. But this won't happen unless we the people make an effort and attend at least one large protest this year. A crowd of one million protesters is the sum of each and every one of you the individual protesters taking the time and effort to be there in person and making your feelings known.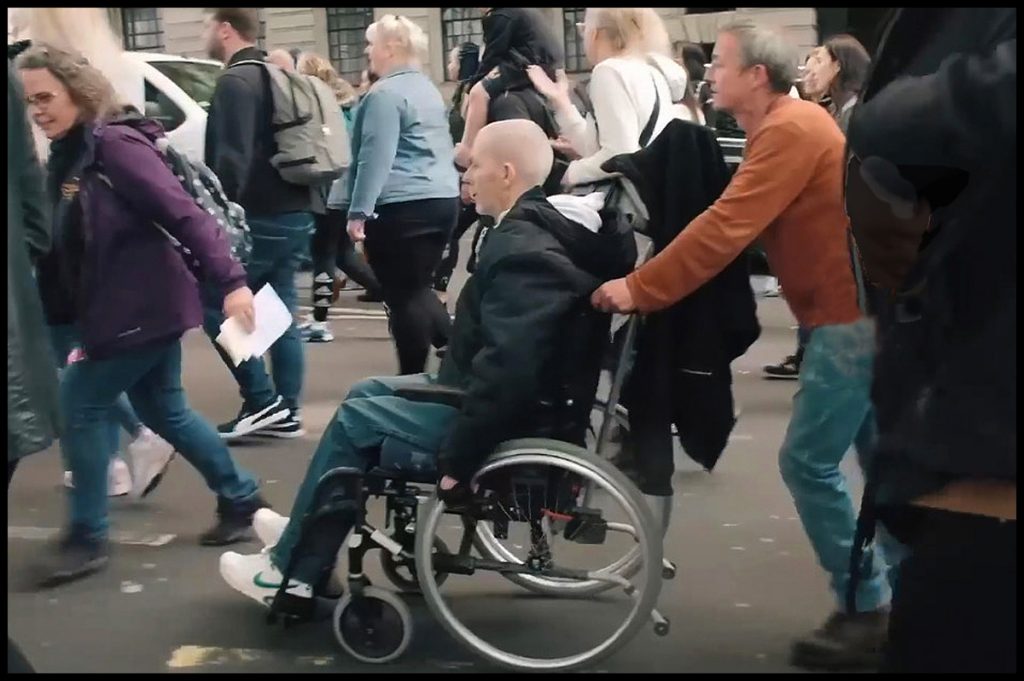 Soon it will be autumn and the pressure of more heavy duty lockdowns will be upon us, to say nothing about the cold wet weather of winter which is not conducive to protests. We have a window of a few summer months to make our mark.
If you care about your freedoms, freedoms for you, your children family and friends then please make a special effort to be at the next protest march. I can assure you that you won't regret it.
A MILLION IN MOTION | The Month the Tide Turned | London May 2021 Oracle Films
© Oracle Films